Ski touring is a modern, healthy and beautiful sport. Even though it seems simple, it's good to have someone skilled at hand in the beginning.
You avoid so many beginner mistakes and you will enjoy it more from the This way you will avoid many beginner's mistakes and you will enjoy the experience much more.
The newly opened ski touring center Enzian in Pec pod Sněžkou is the ideal place for the most beautiful times.
We have prepared a wide range of options for you, from a basic acquaintance with the ski touring equipment in the form of an easy trip, through a basic two-day course to ski touring experiences in high mountains.
For serious applicants, both beginners or intermediate, we definitely recommend the BASIC two-day ski touring course.
We will teach you everything you need: plan a hike, pack a backpack, advise on clothes, go on hikes, where we will teach you the technique of ascent and descent in open terrain…And in the evening we will discuss everything over a beer and add a talk about the great dangers of the winter mountains (often from our own experience).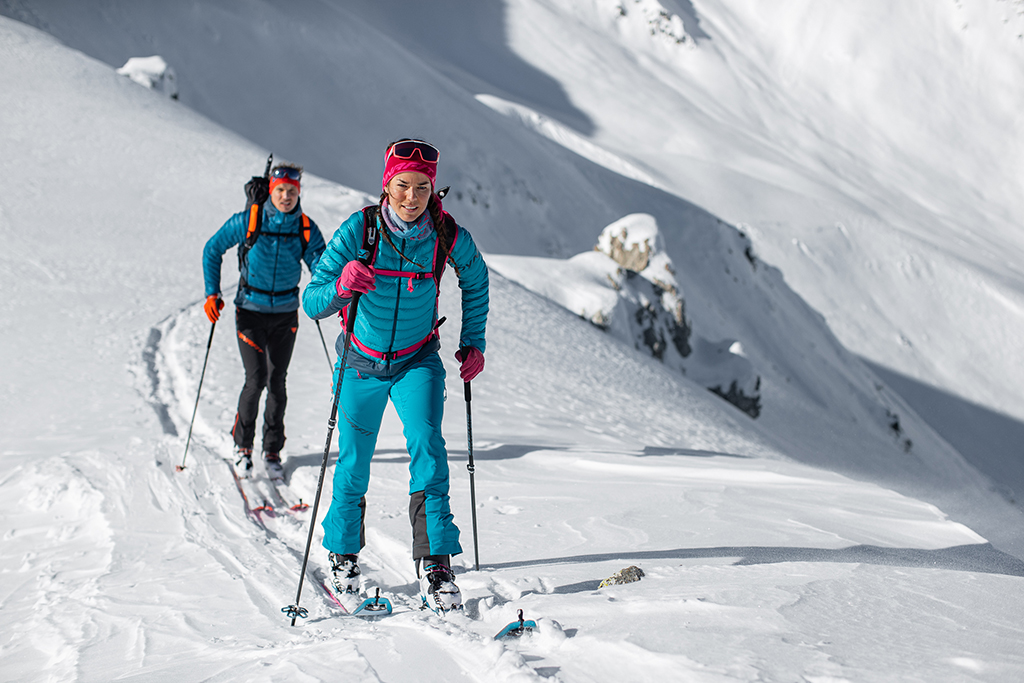 Your guides will be two really experienced mountaineers who have been leading people through the mountains for some time now.
Branislav (Gabo) Adamec – mountain guide (UIAGM)
Petr (Kulich) Bendák – mountain leader
INTRODUCTION
One-day ski touring course
It is intended for everyone who wants to try something new and does not know how to do it. If you want to avoid beginner's mistakes and enjoy a day of skiing, do not hesitate.We will take you around Pec pod Sněžkou and at the same time we will teach you how to move on climbing skins, climb turns and you will experience skiing in rough terrain.You will obtain basic information about the equipment and how to work with it, you will learn the basic rules of safe hiking.
Course price 1.800,-
Minimum number of participants – 4
We provide a 10% discount on the rental of ski equipment
(not included in the course price)
BASIC
Two-day ski touring course
A basic course for everyone who means business and wants to learn more.Not only will we teach you everything about equipment, movement on climbing skins, climbing turns, skiing in rough terrain, but you will also obtain basic knowledge of avalanche issues, tour planning, orientation in the map and terrain, safe tour guidance, basics of avalanche rescue. We will teach you how to work with basic avalanche equipment (probe, shovel, search engine), we will show you airbag backpack…Plus, we will think it over in the evening 🙂
Course price 2.800,-
Minimum number of participants – 4
We provide a 10% discount on the rental of ski equipment
(not included in the course price)