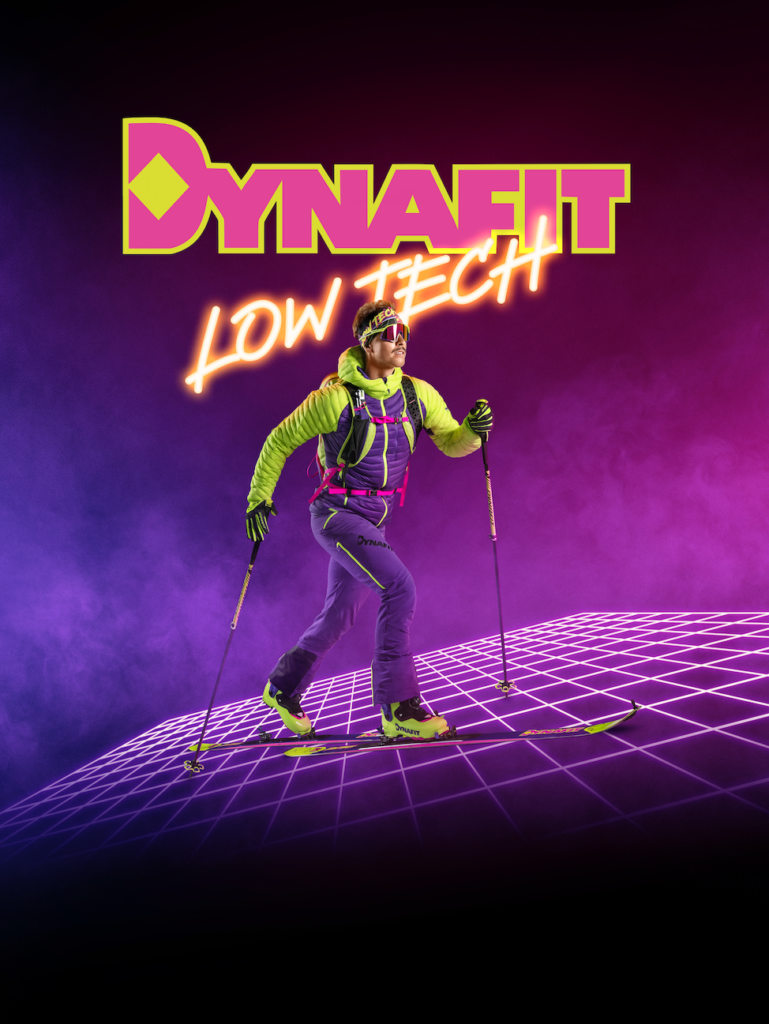 New and neon Dynafit Low Tech collection exclusively in our mountain shop!
Dynafit celebrates the birth of pin binding and the first TLT touring boots launched almost 40 years ago with a special retro edition of the DYNAFIT Low Tech.
The special edition shines in the original colors of the 80s. but technically they are completely different from outdated models. The DYNAFIT development team combines a great neon design including a retro logo with high-quality materials and thoughtful functionality. Ski alpinists don't even care about the inquisitive views of the mountains
female ski alpinists will certainly not escape.
The Low Tech collection includes a complete system from headband and sunglasses to clothing to touring boots, bindings and skis. From head to toe it focuses on efficiency, light weight and smart functions.