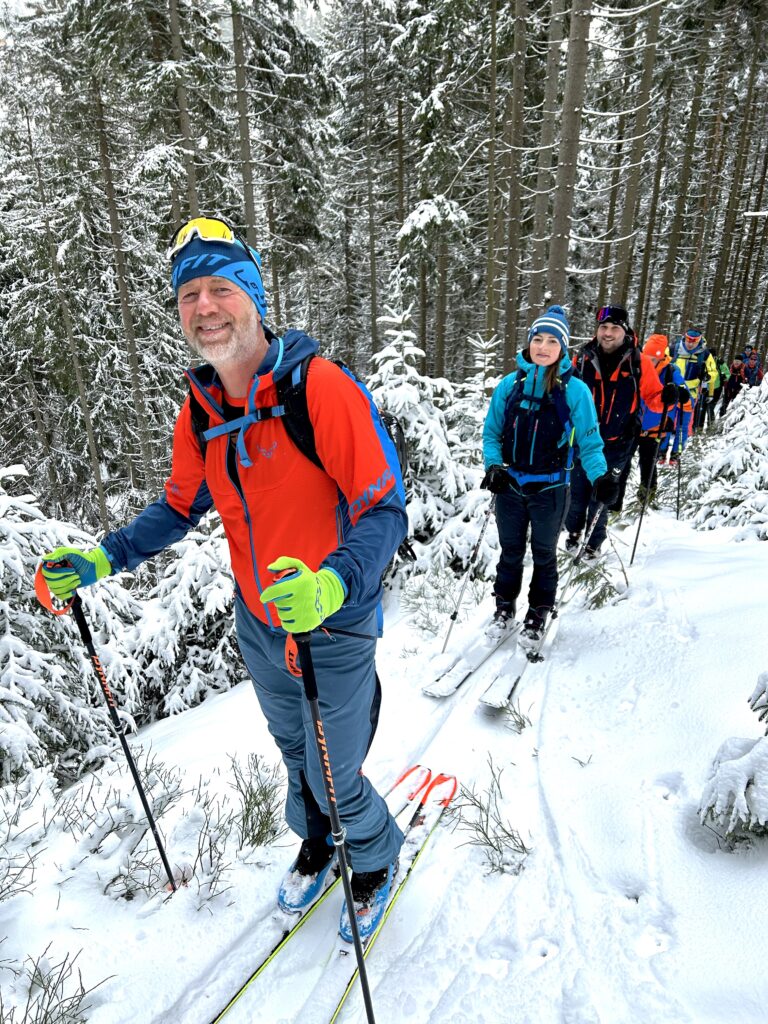 Thanks to the great atmosphere during the ski tour trip #naskialpyslangosem, we decided to end the ski touring season with Jirka…
We invite you to a spring ski touring with Jirka Langmajer and this time also with his significant other Adélka, which will take place on Saturday 8 April in Pec pod Sněžkou under favorable snow conditions.
Anyone can sign up for the tour, but at the outset we must mention that it is intended for at least moderately advanced ski alpinists and the route will be moderately demanding. Two licensed mountain guides will also accompany the group at all times, so you have nothing to worry about.
Capacity is limited and it is necessary to register by Wednesday 5 April at the email address info@enzian.cz!
The trip is completely free and for those of you who would like to rent a ski touring set from us, we also have a 10% discount on the rental fee. You can find the reservation form on our website www.enzian.cz and in the notes you just need to write – Na skialpy s Langošem!
And how will it go on Saturday?
Meeting at 10 a.m. at Enzian, where the borrowed skialps will be collected and familiarization with the hiking route will take place.
This is followed by an ascent, after which we will reward ourselves with a break at the top with the possibility of refreshments.
This is followed by the descent and return to Enziano, where you can also take advantage of a 25% discount on the entire range in our mountain shop.
We will be looking forward to seeing you on Saturday and we believe that we will end the winter season in a great way!